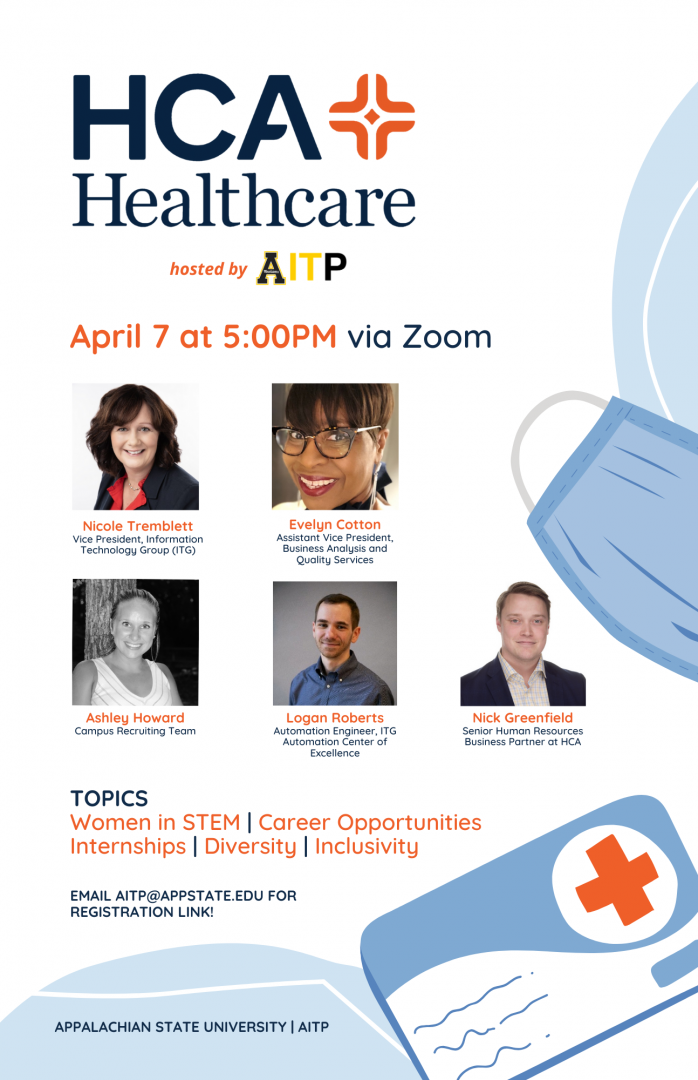 AITP is excited to announce our final guest speaker of the semester is HCA Healthcare, presenting on April 7 at 5:00PM via Zoom. If you're interested in career opportunities or internships, or just want to hear from a panel of accomplished industry professionals, we strongly encourage you to attend!
Email aitp@appstate.edu for registration link.
Permanent link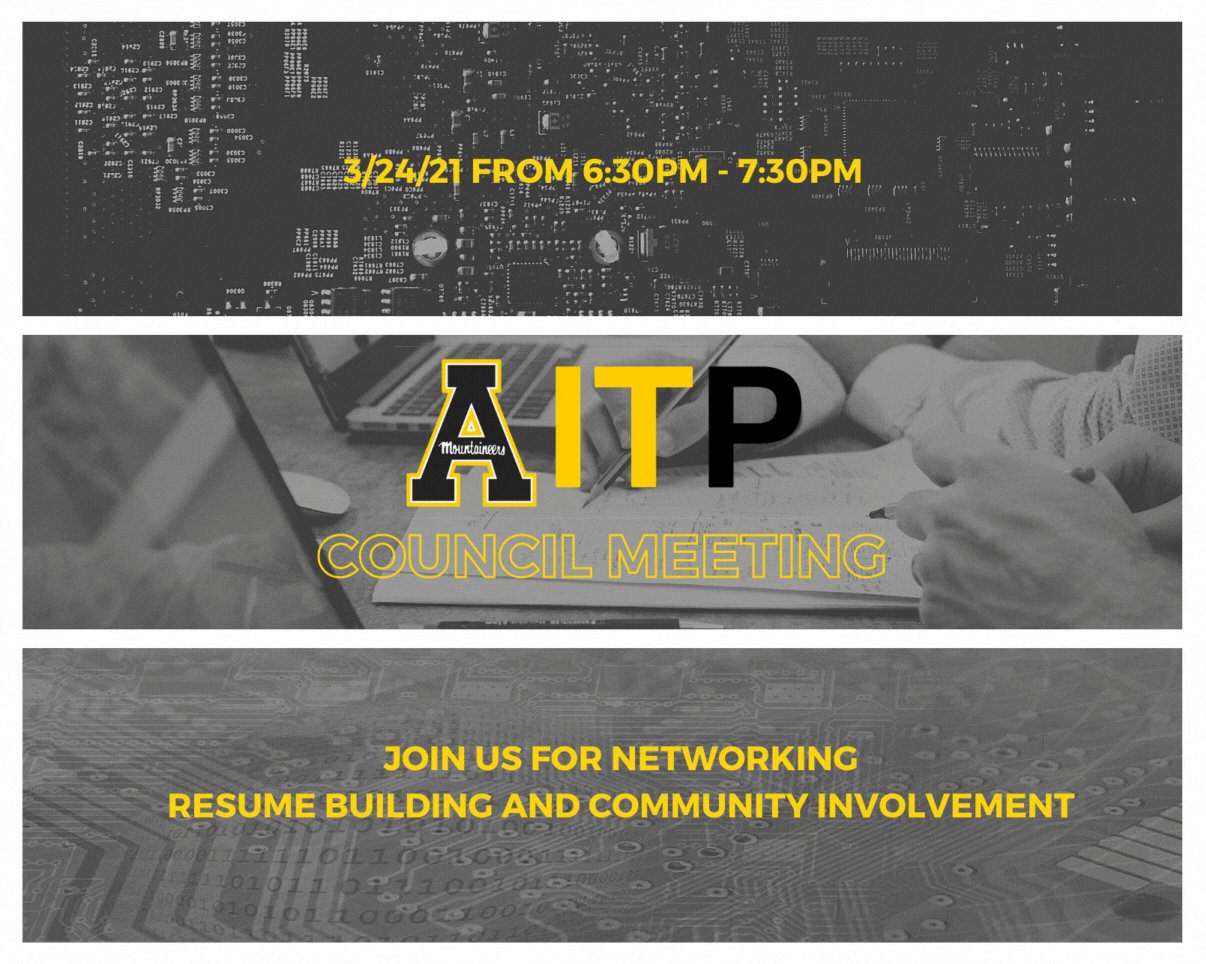 Hello members! Extending a warm greeting to you all as our semester moves along quickly and spring starts to warm us up for summer.
Just to remind you:  Join AITP this Wednesday if you'd like to learn how to become more involved with AITP and get updated on our club events for the coming weeks of the semester. Get excited! More guest speakers coming soon! Our officers will be discussing with our executive council, so come get to know us and other members!
Permanent link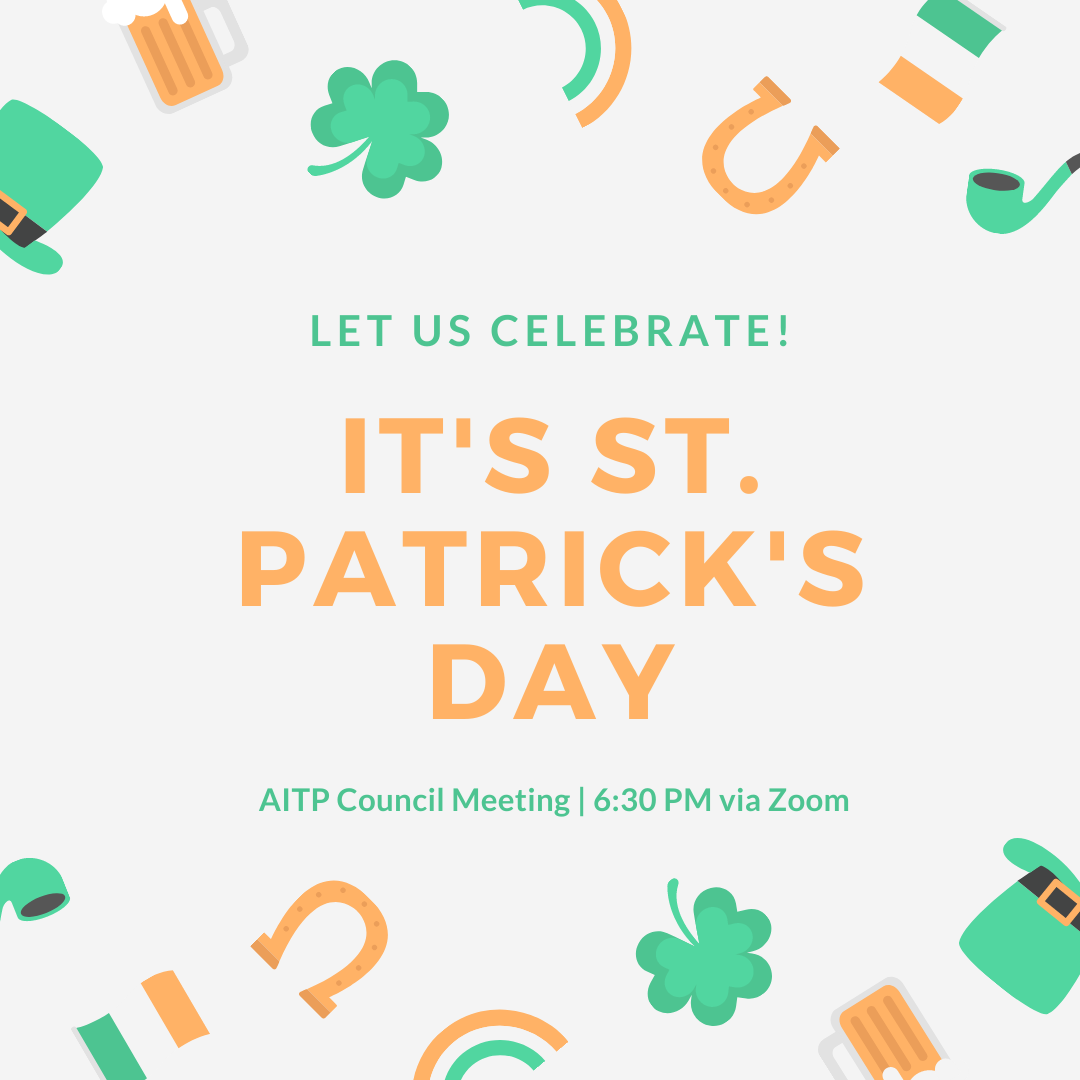 Good day everyone! Happy St. Patrick's Day! Best of luck to you all during midterms.
After our virtual guest speaker ECRS presentation, join us at 6:30 PM via Zoom to recap the ECRS event and discuss upcoming events with our Executive Council and Officers. Don't forget to wear some green! If not, watch out for those leprechauns!
Permanent link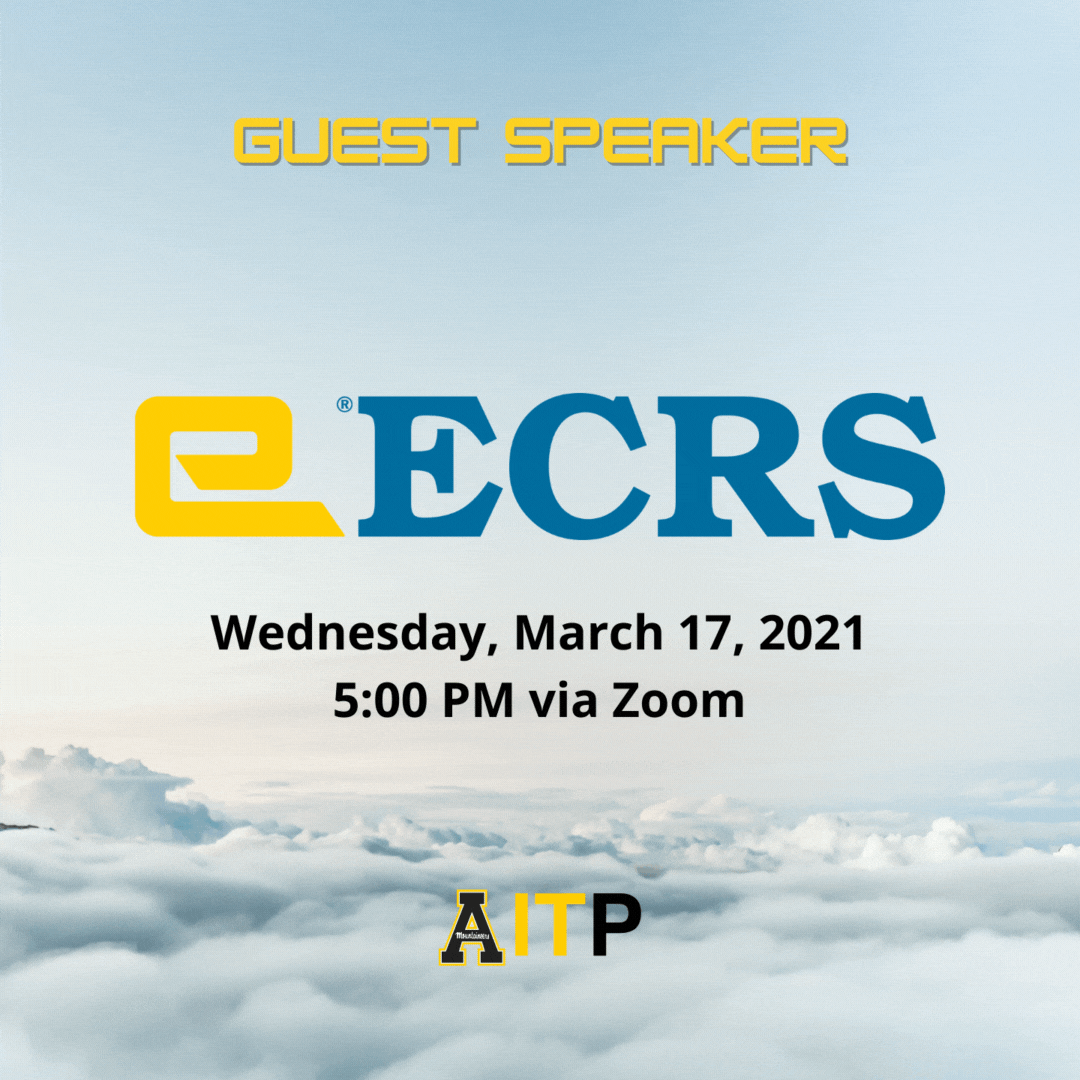 AITP invites members to join our Zoom meeting to listen and interact with guest speakers presenting with ECRS. The company will be describing their mission, their current stance in their market, and how undergraduate or graduate students can apply for internships and jobs with ECRS! Don't miss out on this great opportunity to network with ECRS, the retail success company local to North Carolina.
Permanent link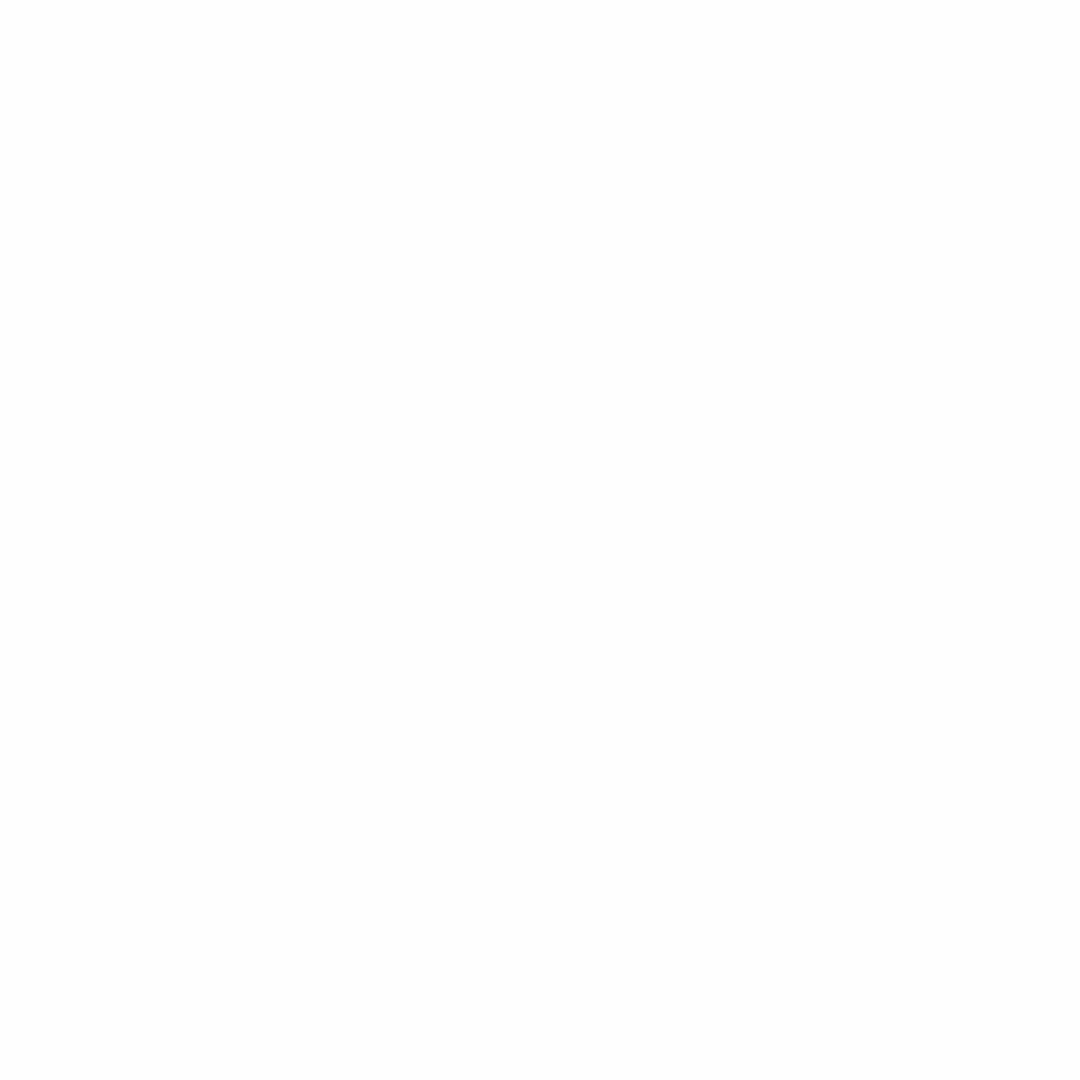 Swing by Come Back Shack anytime on Thursday, March 11th and tell the cashier you're there for AITP!
We will earn a portion of the sales, and we would love your support!
Check in at our next council meeting this Wednesday as well!
Permanent link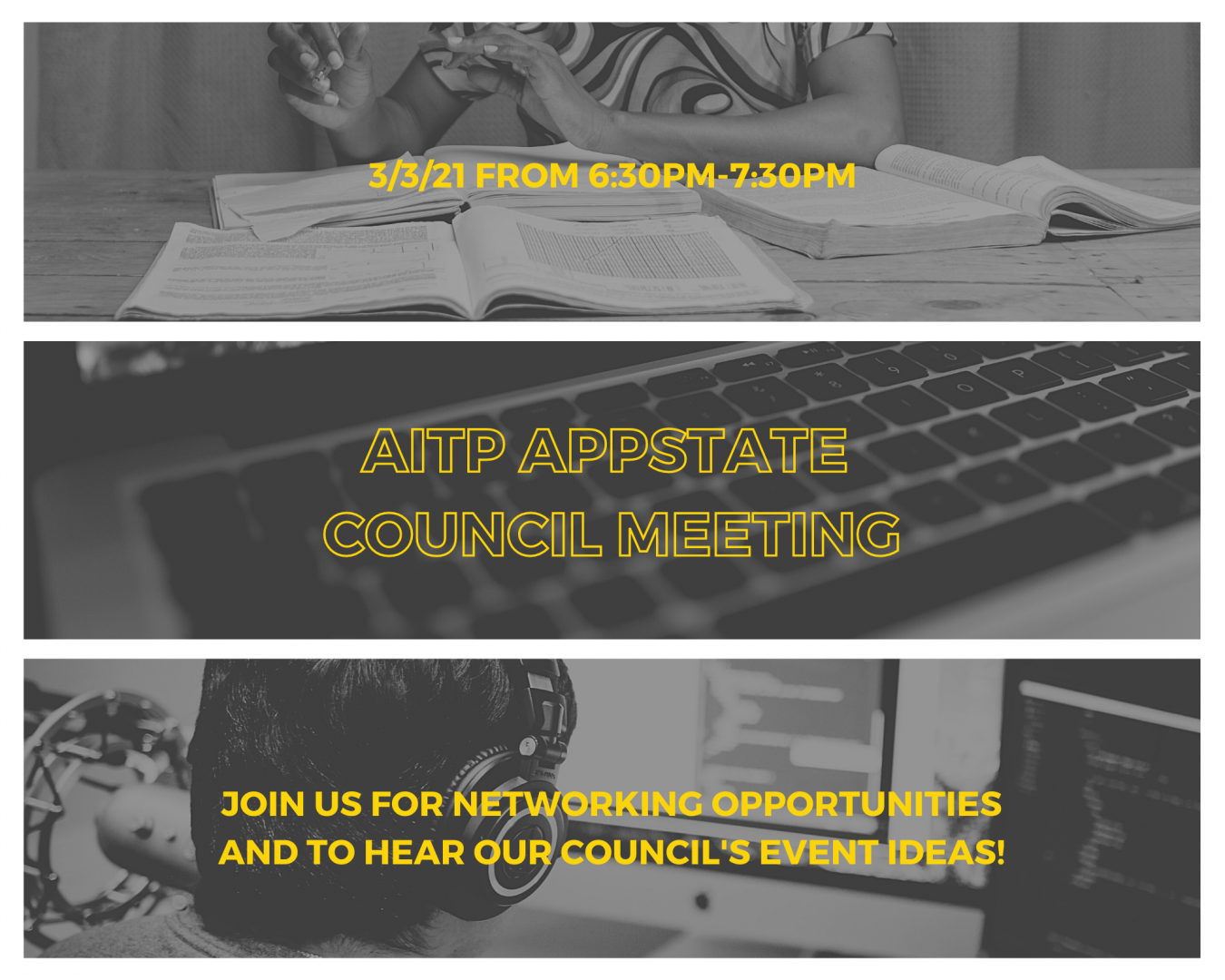 Join the Association of Information Technology Professionals for tonight's Council Meeting via Zoom.
Tonight's meeting will be a discussion on ideas for events from our newly elected Executive Council, as well as getting prepped for Walker Spring Connect! Come and learn networking techniques and tips for when you meet employers! Boost your resume with AITP!
Permanent link
Read more stories