Published August 25, 2014 By Ian Matthews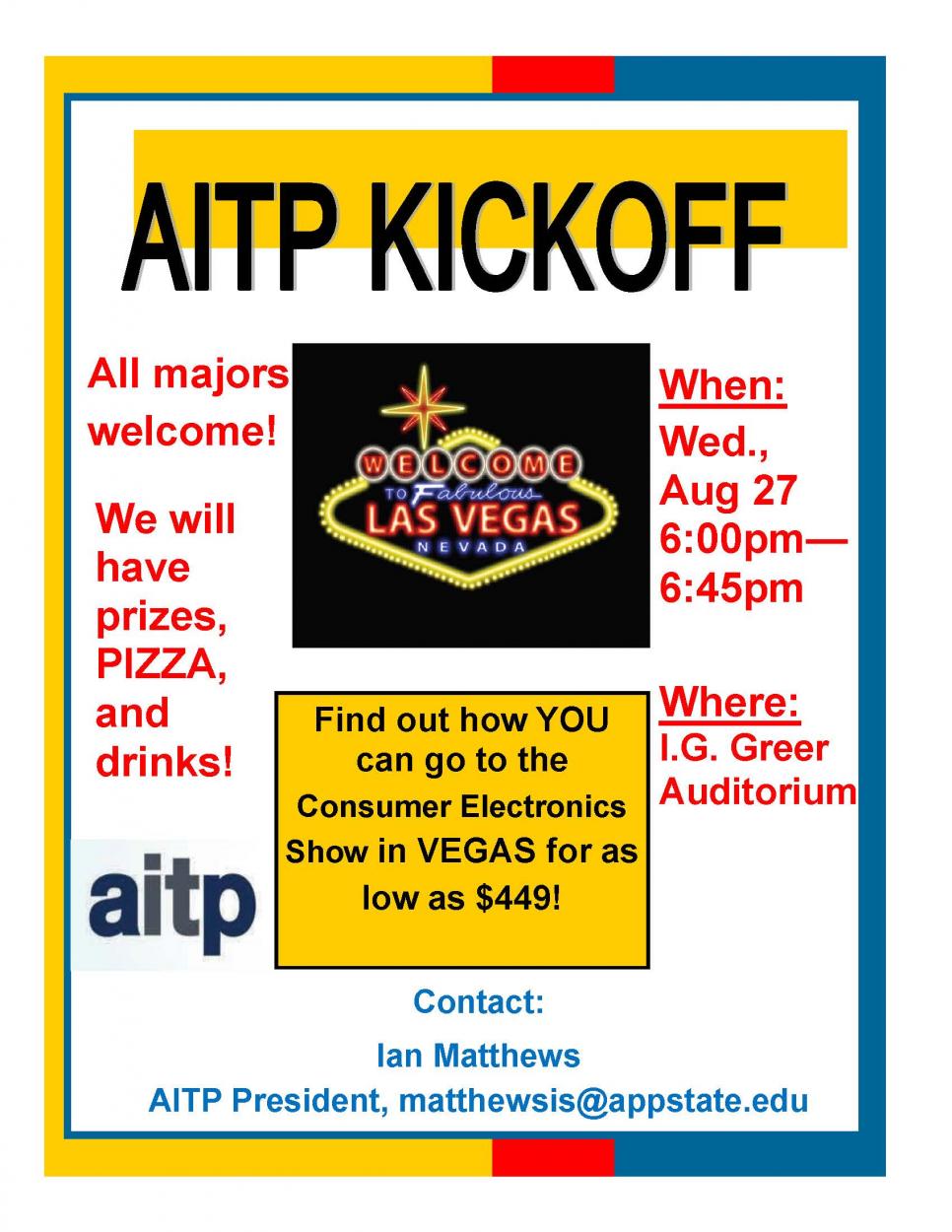 The Association of Information Technology Professionals (AITP) student club is holding its Fall Kickoff Meeting this Wed., Aug. 27 from 6pm - 6:45pm in I.G. Greer Auditorium.
AITP will be providing information about the trip to the Consumer Electronics Show in LAS VEGAS in early January for as low as $449 for airfare, hotel, conference registration, and shuttle!
Multiple guest speakers have been lined up for this semester from companies including Lowe's, Duke Energy, Premier, Grant Thornton, and Eastman. Companies will be providing information about internship and full-time employment opportunities. Other trips, social events, and activities are also being planned.
Free pizza, drinks, and giveaways will be provided at the AITP Kickoff Meeting.
If you have not already indicated in one of your classes that you plan to attend the meeting, please complete a 15-second survey at https://www.surveymonkey.com/s/3XHFCM6 and provide the requested info so that we can estimate how much pizza to order. Please do this ASAP so we can make sure to order enough pizza.