Published March 6, 2017 By Haley Robinson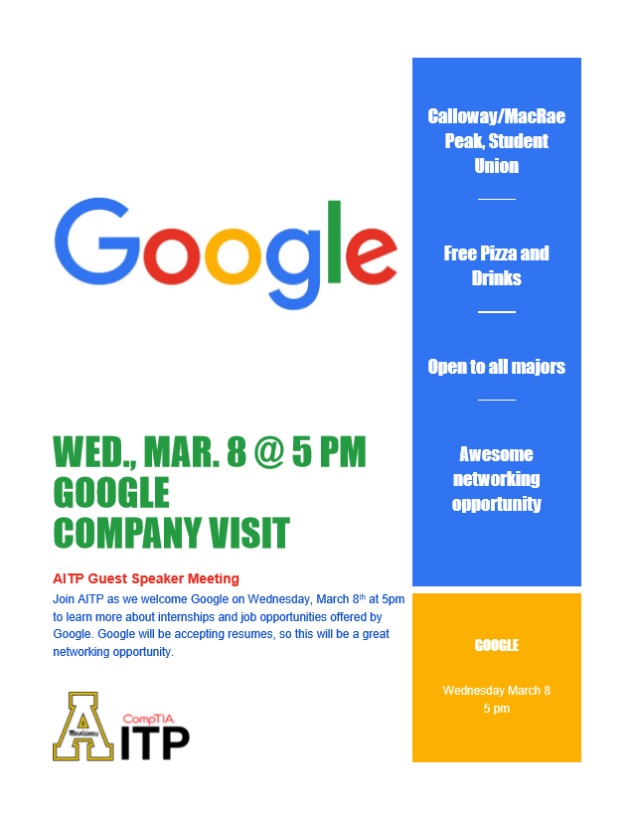 Be sure to join AITP this upcoming Wednesday, March 8th @ 5 pm in Calloway/MacRae Peak on the 1st floor of the Student Union as we host…GOOGLE! Free pizza and drinks will also be provided.

Google will be here to recruit and speak with ASU students about upcoming internships as well as full-time employment opportunities for their Lenoir location. This is a great opportunity to meet and talk with recruiters in a casual, low-stress environment. Be sure to bring your resumes and dress appropriately.